Family Details
Return to start page here
Generation Number Generation No 4
Family -Member
| | |
| --- | --- |
| | 4. JOHN5 PALMER (ELIZABETH 3 DAWES, ANN2, ROBERT1) was born May 1847 in Leigh, Wil, Eng, and died Aft. 1911. |
| | He married MARY 'PALMER' Abt. 1869. She was born 1845 in Wanborough, Wil, Eng, and died Aft. 1911. |
---
Census Details
Cenus
Location
Family
1851
Dwelling: Hennis Cottage
Census Place: Ashton Keynes
Christian Surname Rel: Marr Age Occupation Birthplace
Robert PALMER Head Marr 30 Ag Lab Leigh, Wlt
Elizabeth PALMER Wife Marr 23 Ashton Keynes, Wil
John PALMER 3 Leigh, Wlt
Margaret PALMER 1 Leigh, Wlt
Cenus
Location
Family
1861
Dwelling: Farm House
Census Place: Cricklade St Sampson, Braydon, Wil, Eng
Christian Surname Rel: Marr Age Occupation Birthplace
Charles KNOWLES Head Marr 58 Farmer Nailstone, Leics
Marianne KNOWLES Daur Marr 52 Liverpool, Lancs
Michael W KNOWLES Son Unmar 22 Pimlico, London
Marianne KNOWLES Daur Unmar 19 Pimlico, London
Margaret KNOWLES Daur Unmar 17 Hammersmith, London
Charles KNOWLES Son Unmar 15 Hammersmith, London
Elizabeth COLLIER Servant 18 House servant Cricklade, Wilts
John PALMER Servant 13 House servant Leigh, Wilts
Cenus
Location
Family
1871
Dwelling: Trull Farm, Cherington, Glos,
Census Place: Tetbury, Glos,
Christian Surname Rel: Marr Age Occupation Birthplace
John PALMER Head Marr 25 Leigh, Wlt
Mary PALMER Wife Marr 24 Wanborough, Wlt
Albert E PALMER Son 11months Trull, Gls
Eliza A PALMER Sister 9 Scholar Hailstone, Wlt
Cenus
Location
Family
1881
Dwelling: Lawrence Weston Road
Census Place: Henbury, Gloucester, England
Christian Surname Rel: Marr Age Occupation Birthplace
John PALMER Head Marr 33 Cricklade, Wil
Mary PALMER Wife Marr 35 Wansboro, Wil
Albert PALMER Son 10 Tetbury, Glos
Hester PALMER Daur 9 Tetbury, Glos
Agnes PALMER Daur 7 Stoke (Bath), Som
Carrie PALMER Daur 2 Swindon, Wil
Ernest PALMER Son 3 months Henbury, Glos
Cenus
Location
Family
1891
Dwelling: Moreledge Cottage
Census Place: Chew Magna, Som
Christian Surname Rel: Marr Age Occupation Birthplace
John PALMER Head Marr 43 Agricultural Labourer Leigh, Wlt
Mary PALMER Wife Marr 46 Coal Miner Wanboro, Wil
Albert PALMER Son 20 Domestic Servant Trull, Gls
Hester PALMER Daur 19 Trull, Gls
Ernest PALMER Son 10 Henbury, Glos
Annie PALMER Daur 7 Chew Magna, Som
Nellie PALMER Daur 2 Chew Magna, Som
Cenus
Location
Family
1901
Dwelling: Morledge Cottage
Census Place: Chew Magna
Christian Surname Rel: Marr Age Occupation Birthplace
John PALMER Head Marr 53 Market gardener Cricklade, Wil
Mary PALMER Wife Marr 53 Wanborough, Wlt
Ellen PALMER Daur 12 Chew Magna, Som
Frank WALLS Lodger 34 Carter on farm Elylesback, Bath, Som
Cenus
Location
Family
1911
Census District: Clutton
Christian Surname Rel: Marr Age
John PALMER Head Marr 63
Mary PALMER Wife Marr 65
More Photos & Notes
Children

Children of JOHN PALMER and MARY 'PALMER' are:

| | |
| --- | --- |
| | 7. i. ALBERT EDWARD4 PALMER, b. 1870, Tetbury, Gls, Eng; d. 10 April 1938, Swindon, Wil, Eng. |
| | 8. ii. HESTER PALMER, b. 1872, Tetbury, Gls, Eng; d. Unknown. |
| | 9. iii. AGNES PALMER, b. 1874, Bath, Som, Eng; d. Unknown. |
| | 10. iv. CAROLINE (CARRIE) PALMER, b. 1878, Swindon, Wil, Eng; d. Unknown; m. HENRY GEORGE RAYMOND, 3 January 1903, St Andrews Church, Chew Magna; b. 1873; d. Unknown. |
| | q11. v. ERNEST PALMER, b. 1881, Henbury, Gls, Eng; d. Unknown. |
| | vi. ANNE EDITH PALMER, b. January 1884, Chew Magna, Som, Eng; d. Unknown. |
| | 12. vii. ELLEN (NELL) ANN MAY PALMER, b. 1888, Chew Magna, Som, Eng; d. 11 September 1965, Chew Magna, Som, Eng. |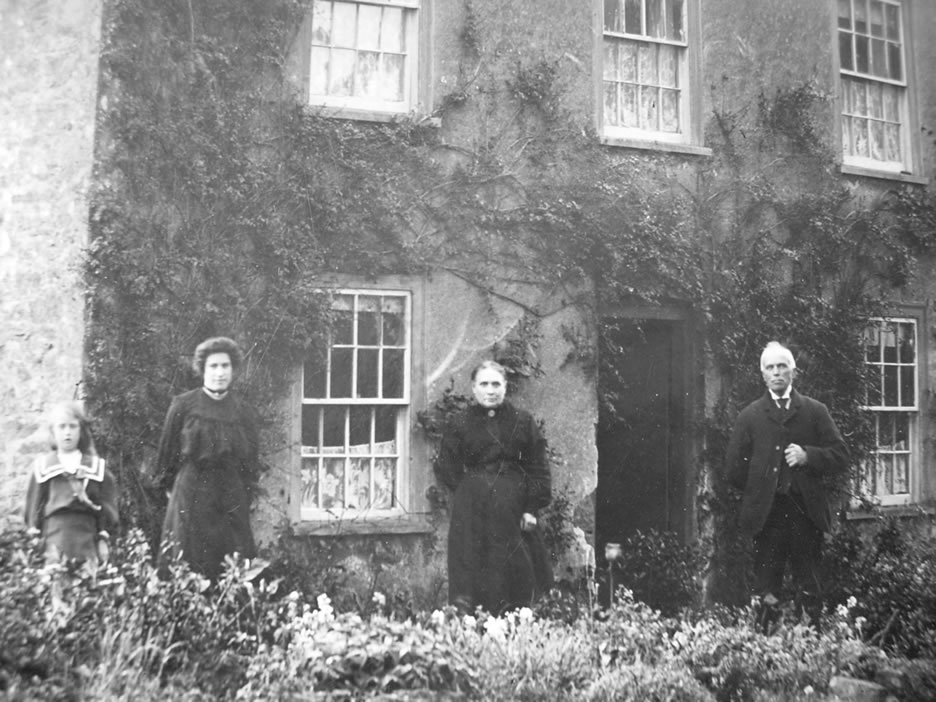 John and Mary with Agnes and Winnie outside Moorledge Cottage, photo courtsey of Mike Sainsbury.
Braydon Fields, Cricklade.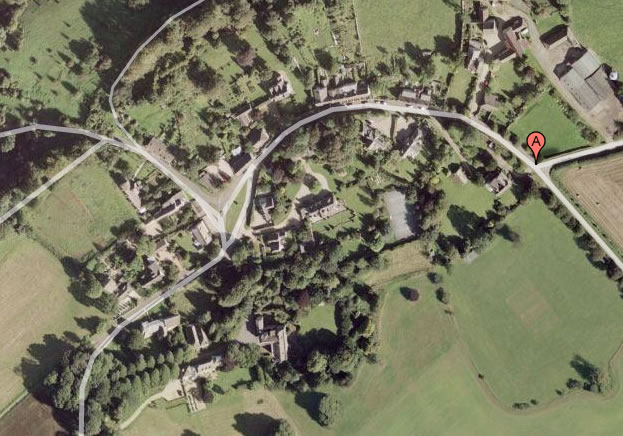 Cherington, Glos.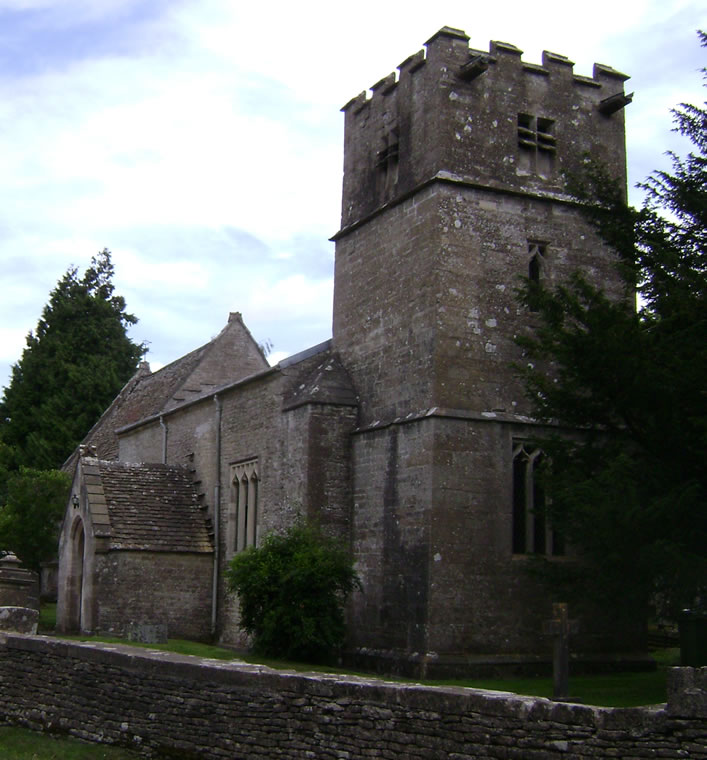 St Nicholas, Cherington. This is where John Palmer had his two eldest children christened. i aslo believe this is where he and Mary married. The marriage register is still open at St Nicholas and I need to view it to confirm this.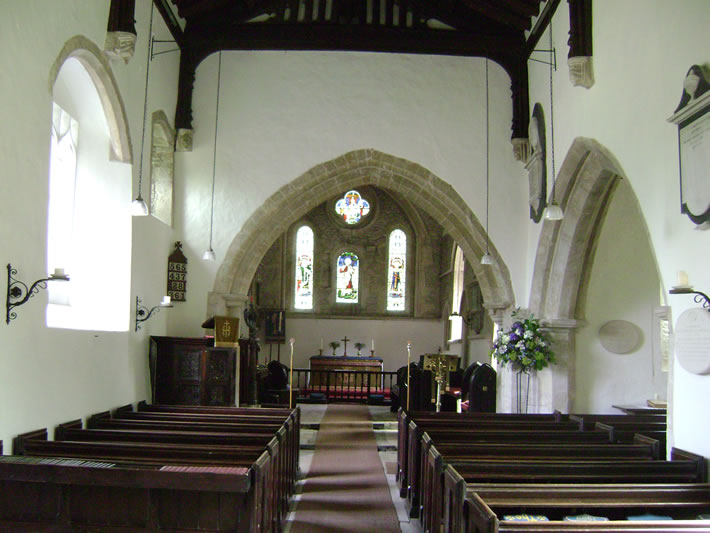 The interior of St Nicholas, Cherington
Lawrence Weston Road, Henbury, Bristol.
Moorledge Lane, Chew Magna